Back
About us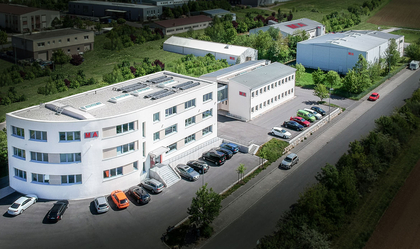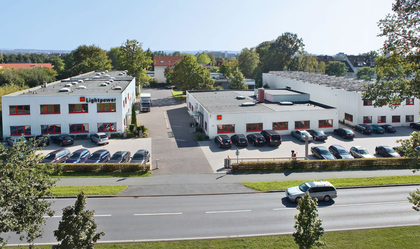 Two strong partners for your success
The leading international position of MA Lighting rests on two columns – MA Lighting Technology in Waldbuettelbrunn, the centre for production, research and development and MA Lighting International in Paderborn – the marketing, distribution and technical support hub. We are faithful to our motto "The whole is much bigger than the sum of its parts". Our products are fully and individually developed, powerful and extremely competitive, but as a complete MA system, the aggregate MA components built a synergy that is absolutely unequalled on the market.

Products that set the standard
Since its foundation in 1983, MA Lighting has expanded to become an international leader for computer-controlled lighting consoles and networking components. This success is based on solid reasons: With its commitment and power to innovate, MA Lighting meets the growing demands of a constantly changing industry and develops product solutions for tomorrow.

Our Mission: The best product with the best services and the highest quality in all areas
At MA Lighting, our mission is to offer the best products with constantly evolving and free software for life. MA products come with a package of unparalleled value such as training, support and service. All our activities aim to deliver the highest quality and to create value and trust towards customers and we strive to constantly improve in all our areas.
Training
Life-long learning is very important to us. Not only our software constantly evolves but also our industry does and therefore the need to update your knowledge constantly. In addition to our extensive online user manuals, video tutorials and a growing MA community, the MA University offers a global, certified and tailored training program suited to the needs of our users.

Support + Service
Part of the MA experience is the product with its hardware and software as well as the possibility to get the right help anytime and anywhere. That's why our MA experts are there to help and advise you, wherever you are in the world. Our global service network ensures fast customer service and offers you professional sales partners who can help at any time.
In addition to this excellent support for complex solutions for projects and networked lighting control systems, MA offers a 24/7 hotline that will help you as quickly as possible in show-critical situations.
The huMAn touch
At MA we strongly believe that it is the people that make the difference. This is what we call the huMAn touch. Always looking to find the best solution for your customers is our first aim. The people at MA are experts in their fields and working as a team, we combine our knowledge.
Would you like to become part of the MA team? Then feel free to apply.