Back
dot2 software 1.2.2.8 released
512 free DMX channels with MA dot2 onPC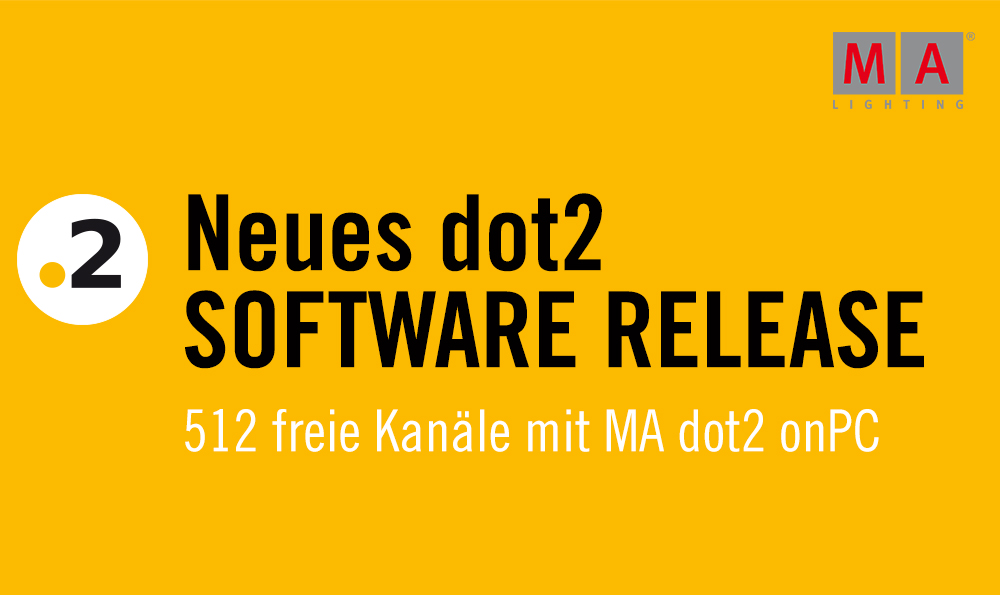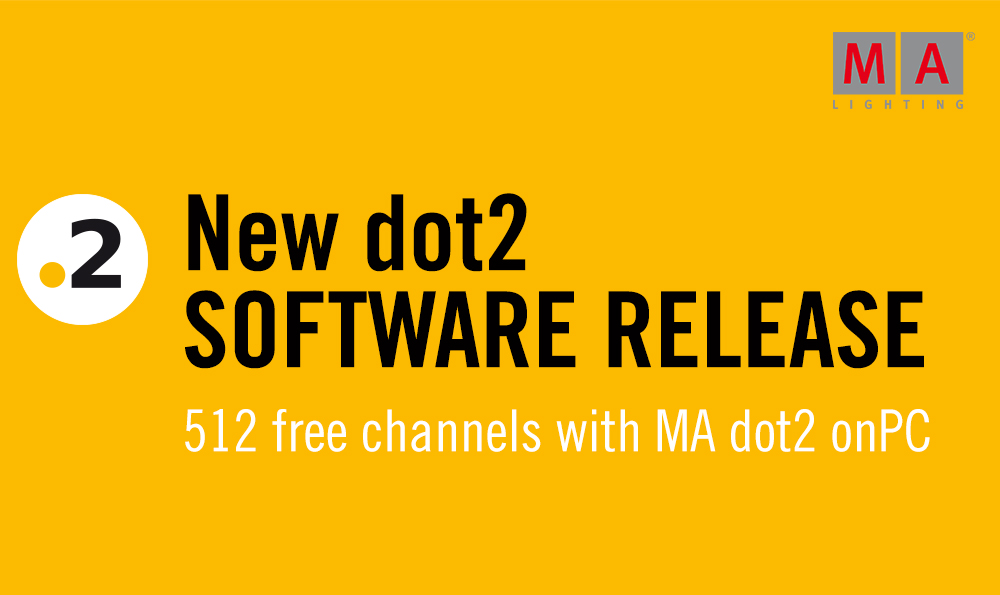 The new dot2 software release 1.2.2.8 from MA Lighting comes with a great new feature: From now, the free of charge MA dot2 onPC version outputs up to 512 DMX channels without MA hardware. The free DMX channels can output sACN or Art-Net protocols in the first DMX universe. The MA dot2 onPC software is running under Windows® 7 or higher.

More information on working with the MA dot2 onPC software and the use of 512 free DMX channels can be found in the dot2 blog:
This release also includes additional pre-defined position effects and several bug-fixes. The software is available as a free download from the dot2 Website:
www.ma-dot2.com/en/software-download/
.
Intuitive operation is the core of the dot2 philosophy and with a comprehensive set of connectivity hardware on all console models, the dot2 range is suitable for most theatre, touring, corporate, television and education lighting environments. The easy to operate dot2 software is available in multiple languages and provides on-board Help and Direct Hints to guide a new user to operate the console to its full potential. A full range of clever programming and playback features provide intuitive access to advanced functionality.
Further news