Back
Darkness to Light
dot2 debut at Durham Cathedral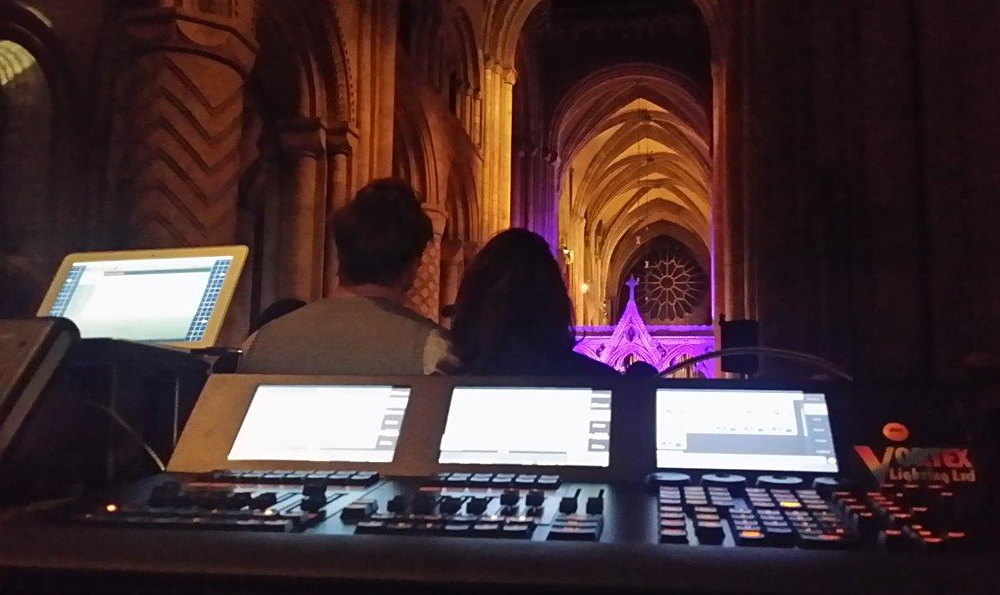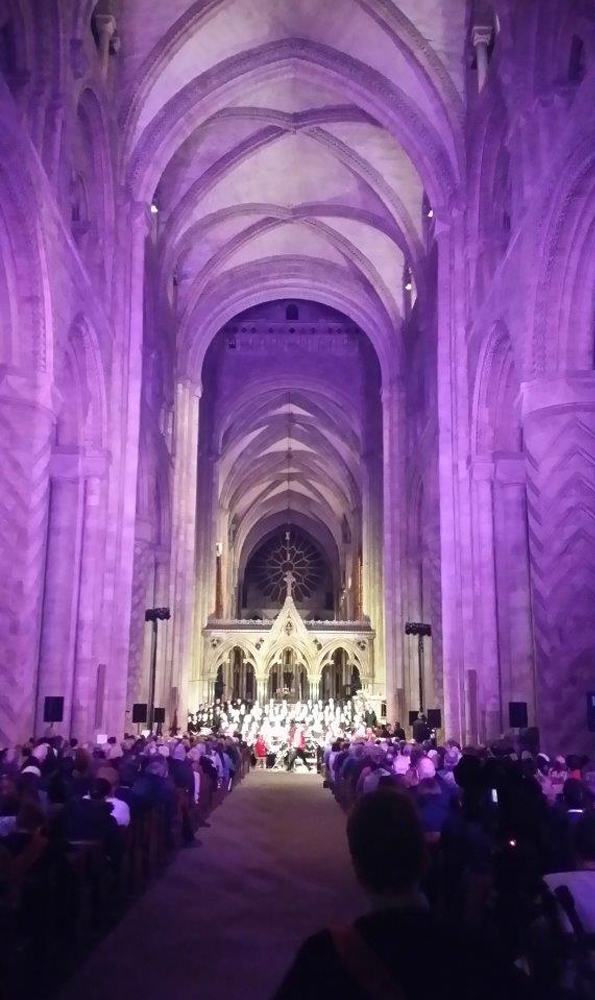 As venues go, The Cathedral Church of Christ, Blessed Mary the Virgin and St Cuthbert of Durham is about as venerable and august as they come. Designated a World Heritage Site, the present cathedral dates from 1083 and plays a central role in the cultural life of the city and its surrounds.
In April Durham Cathedral hosted 'Darkness to Light', an event of words and music, to commemorate the 70th anniversary of the liberation of Bergen Belsen. The link to Durham? In 1945, the Durham Light Infantry formed part of the forces that liberated the camp.
Presented by InterOpera, the concert included readings by Dame Esther Rantzen, actor Kevin Whately, poetry recitals from Emma Hignett and first hand accounts from some of those veterans who were present on the day of liberation. Musically, there was a broad range of performances: from the local, award winning, Reg Vardy Brass Band and a 120 strong choir to operatic excerpts sung by soprano Penelope Randall-Davis and tenor James Edwards. A specially commissioned piece by local composer Will Todd, with lyrics added by Ben Dunwell completed the evening.
The task of lighting this unique event, effectively, sensitively and on something of a restricted budget fell to Graeme Sewell of Vortex Lighting. "This is such a wonderful space to light but for an event such as this, we needed to provide lighting for many different types and sizes of performances and our budget was unexpectedly reduced at the last moment so we had to be imaginative. We had just taken delivery of our new MA console – the dot2 XL-F – from Ambersphere Solutions; I believe we were the first customers in the UK and this was the very first time the desk was used. It was the ideal choice; I needed something small and inconspicuous but powerful enough to make the most of the lighting fixtures we had rigged. In addition to that, I'm happy to admit that I'm no longer a regular board operator, in fact I've done very little in the last decade, but I found the dot2 XL-F really comfortable to work with which was a huge bonus at such an auspicious event."
Sewell's baptism of fire proved a resounding success. From an operator and programming perspective it demonstrated that it more than qualifies for its place in the MA console family. As a company owner though, Sewell has other factors to consider, "MA control comes with a pedigree that is second to none. A good deal of our market is dry hire and I'm confident this little package will be in demand for many years to come. It will feel very familiar to anyone that has used MA in the past and with its intuitive interface is easy for most operators to programme – as I discovered! All the quality of MA but at a price that will be within the reach of a much wider audience makes the dot2 a really intelligent investment for us. I would definitely consider buying another board."

You can find out more about the dot2 series here: <link https: www.ma-dot2.com external-link-new-window external link in new>
Further news