Back
"The dot2 was a wonderfully simple desk to learn and use"
dot2 core inspires students at New College Nottingham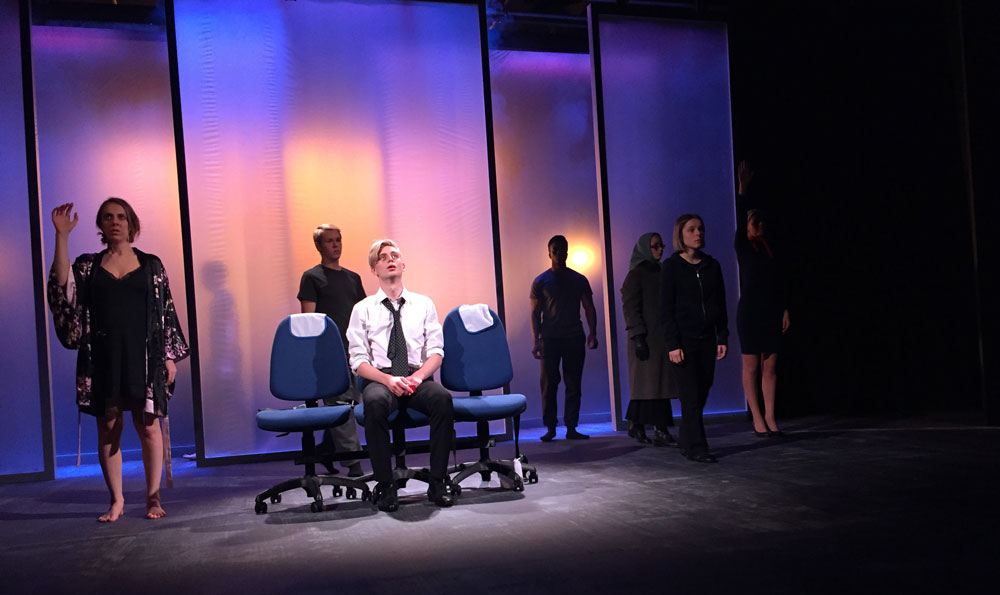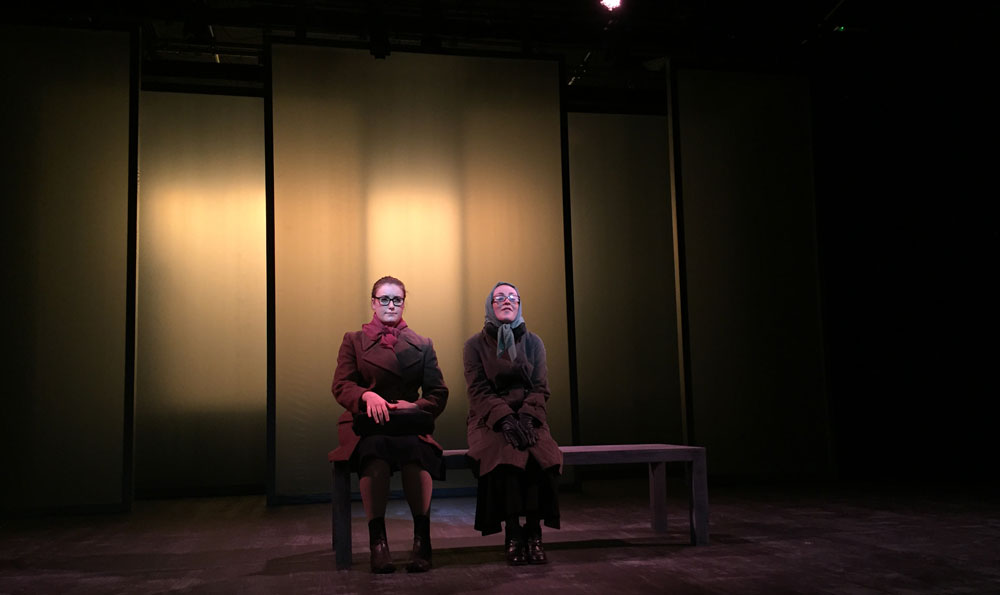 Talk to anyone involved in delivering further and higher education for Technical Theatre or Entertainment Arts and they will all agree that one of the major challenges for colleges and universities is being able to offer students access to the very latest, state-of-the-art equipment. In today's rapidly evolving industry, new technology can become almost obsolete within a few years. Administrators at Nottingham New College decided to take a pro-active approach to overcome this.

Technical course leader, Lucy Greaves, explains, "Our FdA Theatre Arts (Acting) students were preparing a performance of 'Terrorism' by the Presnyakov Brothers and the FdA Theatre Arts (Technical) students were providing the technical support required for the play. After doing a bit of research for possible product solutions, I decided to contact Glyn O'Donoghue at Ambersphere Solutions. Although the website appeared very approachable it was with some trepidation that I made what was literally a 'cold call'! However, Glyn was very accommodating and interested in helping us; from there the collaboration began."

O'Donoghue put Thor Andre' from the technical sales team in charge of the project and he liaised directly with technical tutor, Andy Atkin. "Thor offered to bring a MA dot2 core console to give the students the chance to 'get hands' on with a board that opens a whole range of programming techniques and technical advantages not available on our current control desk. It was wonderful to give the students the opportunity to be working with newly developed equipment and software, enabling them to be experiencing current industry technology. Thor was very generous with his time and advice; his enthusiasm towards the product and the production was exceptional – the students had a fantastic experience working with him."

Rosie Whitehead, the lighting designer and a FdA technical student in Yr2 comments, "The workshop with Thor enabled me to be able to use the technology in a correct way for theatre and has given our production an extra professional edge. It was a great opportunity."

Lighting operator, Georgia Boichi-Giovarni is in full agreement, "The dot2 was a wonderfully simple desk to learn and use. The inclusion of the touch screen colour mixer made choosing the perfect colour for each scene so easy and quick."

Andre' himself clearly relished the experience, "I was delighted when Glyn asked me to look after this project. Working with the next generation of up and coming lighting designers and programmers is incredibly rewarding. After having spent the entire day training on the console the final words from Rosie and Georgia made it all worth it. As I was packing up to leave, I heard them say to Andy that they wanted to stay for a further couple of hours to get to know the console even better. That kind of commitment speaks volumes and really makes me enjoy my job! The dot2 had enabled them to shave almost a day of the programing time compared to what they normally need. It speaks volumes for the dot2 and also meant none of the overnight programming sessions that we all 'love' so much!"

Technical tutor Atkin has the final word: "Myself and the students found great pleasure in working with the new and exciting technology supplied in kind by Ambersphere. The collaboration with Ambersphere has created a fabulous opportunity for learners to work and experiment with leading edge technology from MA. When we are granted any new investment we would certainly be looking to Ambersphere for advice and guidance."

Ambersphere Solutions is MA Lighting's exclusive distributor in the United Kingdom.

Here you can find more information about the <link https: www.ma-dot2.com en products dot2-core _blank external-link-new-window external link in new>dot2 core.
Further news